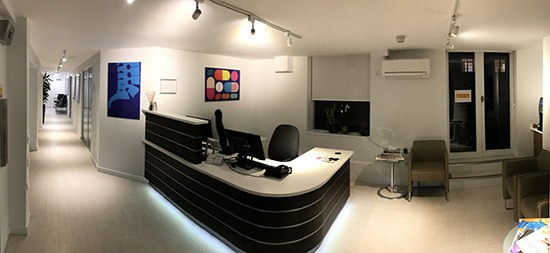 The Centre for Physical Medicine
The Orthopaedic Centre,
Princess Grace Hospital,
30 Devonshire Street,
London W1G 6PU
T 0207 908 3743
F 0207 908 3744
Nearest tube stations are Baker Street or Regent's Park and Bond Street is a 15 minute walk away.
The entrance to the consulting rooms is on the corner of Devonshire Street and Marylebone High Street.
To make an appointment please call Olivia Bloom on 0207 908 3743.

Nick Potter works
Monday, Wednesday, Friday 8am – 7pm
Thursday 2pm - 6pm

Heather Gibson
Tuesdays 8am - 7pm
Thursdays 8am - 1.30pm

Or alternatively please complete the form below and we will get in touch as soon as possible.